Free Video Taping of Your Wedding Ceremony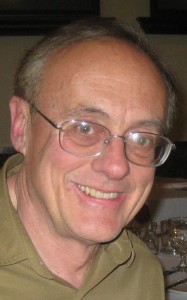 Rev. Chris Mohr has  simple video capability on his tablet, and he can have a guest record your ceremony for free! A few days after the ceremony, Rev Mohr will post it up on Facebook for your guests, friends and family to see! This is not a replacement for a professional video service, just a chance to see the ceremony itself and offer happy memories. We cannot guarantee the video will work; on rare occasions we have had problems with people shutting the video down or other glitches. But it works over 95% of the time and it's a simple fr5ee offering from me to you. Here are the videos I've made already, to give you an idea. All that is necessary is for you to become my Facebook friend so people can know when the video is out there!
Video Projector
Rev Chris Mohr has a View Sonic  PJD5133 Video projector that can display on-screen anything on your computer. He also has a portable, 110″ diagonal screen. It is possible to use this projector for slideshows, Power Points, and anythingt else you prepare on your computer, for your wedding ceremony (before, during or immediately after). Rental cost is $100 (more if more time is needed).
Mike and Portable Sound System
If amplification is needed at an outside wedding or you want music played, Rev. Chris Mohr also has a small, portable microphone and speaker. These are available for $75 rental. Be sure to ask Rev. Chris Mohr about any of these options! Phone 303-986-2022.