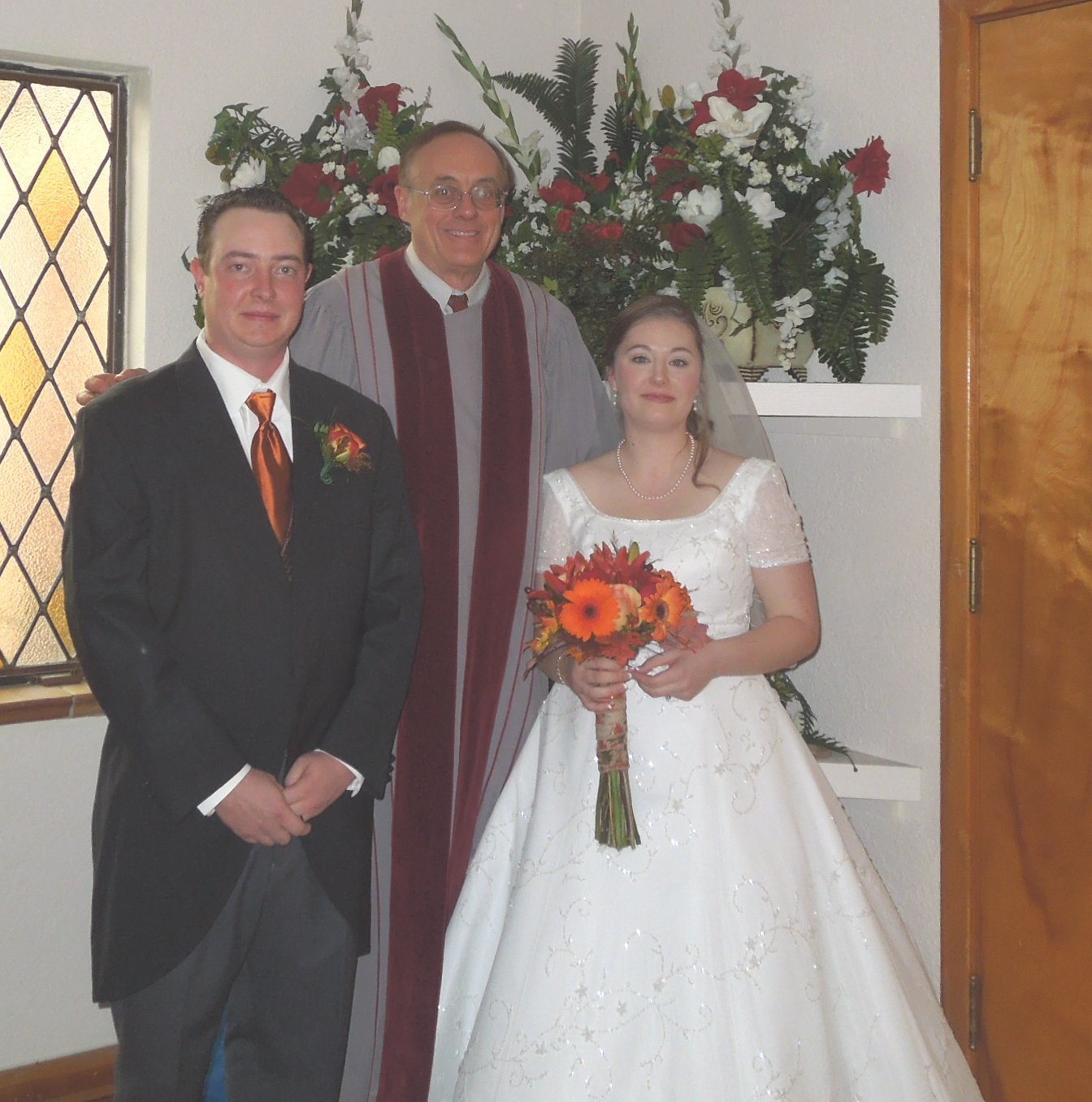 Chris,
Thank you so much for making our day so special. Your sermon was perfect – we watched the video so we could really take it all in! WOW! That is the neatest experience for both of us. Marriage is a true blessing. Thanks,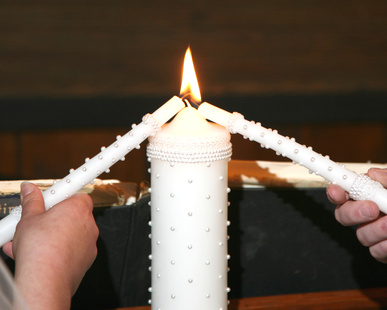 Dear Chris and Karen,
Thank you so much for everything you did to insure a beautiful wedding. Our day was absolutely perfect, and we couldn't have done it so easily without you!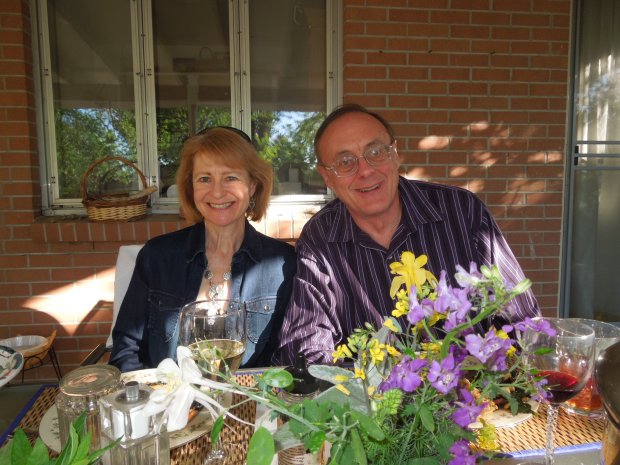 Chris,
Thank you so much for the wonderful ceremony. It was exactly what we wanted. It was beautiful. It's so nice having the printup so we can always cherish the words. Thank you again. It was perfect!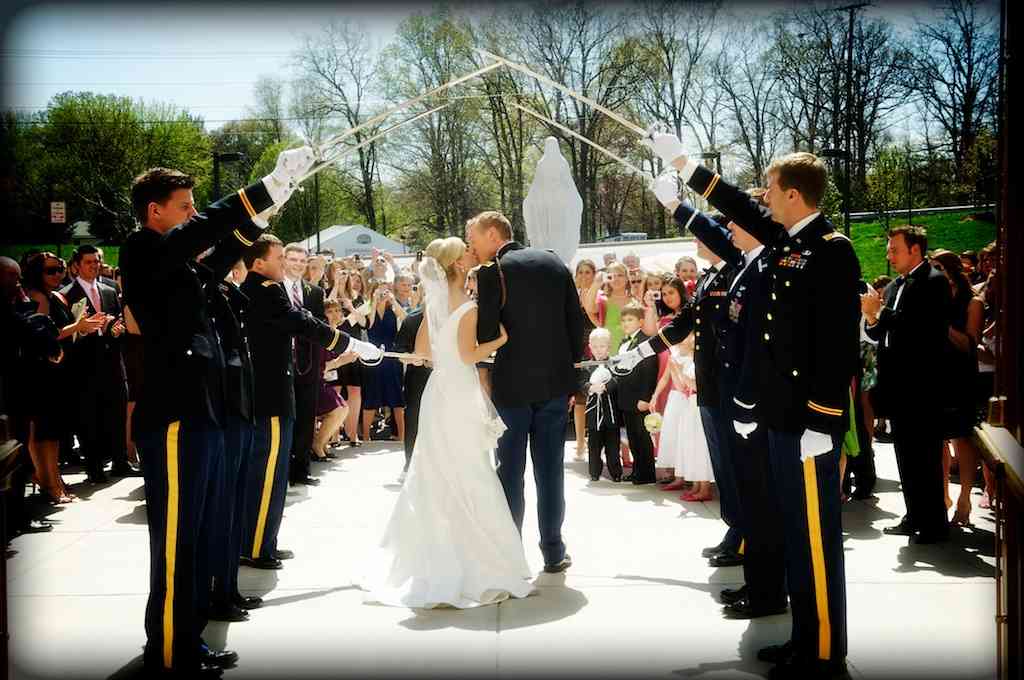 Dear Rev. Chris and Karen,
We would just like to thank you again for making our wedding ceremony so beautiful, meaningful and unique. Our memories of our wedding are just precious, and we thank you for all that you did to prepare and organize for it. It was such a pleasure working with you and getting to know you.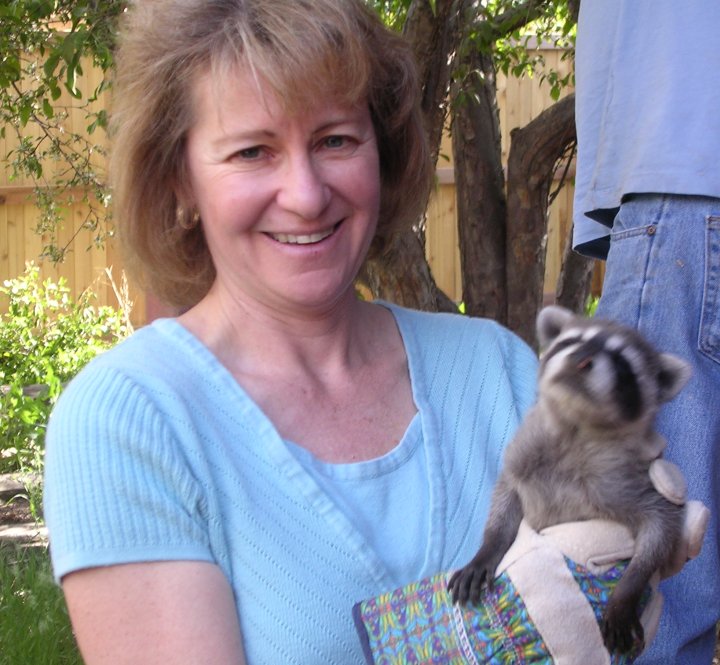 Karen,
We would like to extend to you our deepest Thank You! For what was said by all to be the nicest wedding ceremony they had ever been to. To us it was magical and a dream come true.  –Sandi & Bruce
We would like to thank you both for making our wedding day more wonderful than we even dreamed of.  –Steve and Tracy
Dear Reverend Mohr,
Brad and I would like to thank you for the lovely service you offered for our wedding ceremony. We especially appreciated the Apache prayer.  –Regina and Brad
Dear Rev. Moore,
Mark and I wanted to thank you for the beautiful service on June 13. Everyone there paid you great compliments, and they enjoyed the idea of signing the portrait of the chapel (very unique). Thanks again, you have made a special day for the both of us very memorable.   God bless, Paula & Mark
Dear Reverend Chris and Karen,
Our heartfelt thanks to you and your loyalty on our special day. We were a little nervous but felt your peaceful spirit during all the excitement. May God richly bless you more each day on your beautiful church and service you bring.  Love, Sylvia and Larry
Chris and Karen,
Thank you for all of your help in making our wedding exactly how we wanted it. We think everything went perfectly. We have had a lot of our guests compliment us on what a beautiful chapel we chose for our ceremony – we thought you would like to hear that. Thanks again! Rebecca and Erik
Chris and Karen,
A special note of thanks for all your help and support with our wedding. You gave us and our friends many special memories. They really enjoyed the fact that Dave and I faced each other during the ceremony – a very special touch. I do apologize for the mixed-up credit card numbers… Jan & Dave
Dear Chris and Karen,
Thank you so much for everything! Your help with the planning and carrying out of the ceremony, along with its many details, was invaluable to us. Chris performed the perfectly, the church was beautiful, and Karen's guidance kept things running smoothly. We also appreciated the pretty framed pringt of the church that was signed by our guests. It was a very sensitive gesture. We'll cherish it, as well as the memories. Thanks again!  Lisa and J.K.
Dear Reverend Mohr,
We thank you very much for  a most wonderful ceremony. Your love and guidance will always be remembered and cherished. Chan still gets tears when remembering the wedding.  Love, Channing and Mary
Reverend Karen,
We truly appreciate all you've done to make this day go so smooth. It hs been wonderful working with you and your husband. If you ever need a recommendation please do not hesitate to call.  –Casey and Matt
Dear Rev. Chris and Karen,
Thank you for making our wedding so special! It was even more wonderful than I dreamed it would be. It will be a pleasure to refer others to your service. The chapel and your assistants were perfect. –Barbara and Dan
Dear Chris and Karen,
The ceremony was beautiful. Chris, we received many compliments on your ceremony. You were fantastic! Thank you for making our special day so magnificent. You were both wonderful. Our love, Roz & Dave
Dear Rev. Mohr and Karen,
Thank you for making our wedding  day go so smoothly. We appreciate your taking the time to always answer our questions and referring us to a florist and baker. What a special day!  Thank you! Kim and Tim
Dear Chris,
Thank you for being so patient with us on our special day. Even though it was a pretty crazy day! Thanks again, Molly and Billy
Dear Karen and Chris,
We appreciate all you did to rescue our videotaping. Thank you for letting us borrow your camera and for making and sending the tape. It's wonderful to have! –Keith and Ginny