Elope or Bring Family and Friends to Your Mountain Wedding and Romantic Honeymoon Location!
We love our beautiful state and look forward to offering you some real Colorado hospitality for your mountain elopement or wedding and honeymoon vacation. Phone 303-986-2022 today!
Elopements are becoming incredibly popular these days. The idea of just the two of you embarking on a wedding escape to your own private paradise and getting married the way you want it to be is extremely appealing! Secret elopement is perfect for introverts as well. If you want to elope in Colorado, Rev Chris or Karen Mohr can provide a simple, heartfelt, romantic wedding ceremony where we say exactly the words that are most meaningful to you, and no more!
You may also consider a "semi-elopement," with just two to ten family members. Couples sometimes invite only their kids, their parents, or a few very close friends, whose support and love they can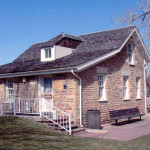 completely count on.  We can help you find an elopement site for your wedding, such as The Stone House in Lakewood–with a view of the Rockies, a lake nearby, an affordable historic home that holds 30 people maximum, beautiful weeping willow and picnic tables outdoors, etc. You can also just come to our home! We can help you with photography and more, at a very low price!
Looking for some incredible mountain wedding locations where you can elope? Visit our Destination Wedding Colorado website for ideas. Revs. Chris and Karen Mohr are happy to drive into the mountains for you! We have both hiked up hundreds of mountains and can perform a mountaintop wedding, or by a natural stream or other breathtaking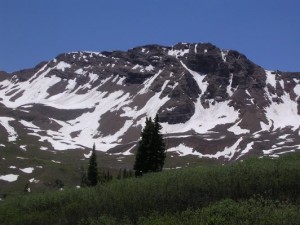 location. If you're interested, we can help arrange an adventure elopement (including skiing, hot air ballooning, rock climbing, sky diving, 4WD exploring, river rafting, you name it), old-fashioned lodges, sleigh rides, horseback riding, llama hikes, hot springs, cozy chapels, covered bridges, waterfalls and other romantically unique spots we've discovered after decades of living in Colorado.
We can come to your home so you can get married in your own backyard. Intimate weddings and elopements offer you reduced stress, a fun time and a chance to truly focus on one another. Whatever your wedding vision, we can help make it happen for you just the way you want it.
Phone 303-986-2022 today; email chrismohr@msn.com
How and Where to Elope in Colorado in 3 Easy Steps
Find an affordable officiant such as Revs. Chris or Karen Mohr
Get a Colorado Marriage License (any County Clerk, $30 cash, no waiting, no blood test)
Find a location (indoors or out, mountain or city, we can help)
Does this describe you?
Not the fairy tale wedding type
As a little girl you didn't dream of your wedding… a life partner maybe but not the the froufrou
You don't want to go into debt and spend over $20,000 on your wedding
You don't want to impose on friends and family to fly out for just a weekend
You want to take a fantastic trip somewhere
You don't want to drown in details like invitation design etc.
You're introverted or shy and don't want to stand in front of 150 people.
You want the wedding to be about the two of you, not a blur of details and obligations
You want to minimize the chances of a wedding disaster
You value calm!
You want a casual party later for friends and family without the stress
You want to escape family pressures and simply tell everyone after the fact
A big wedding would just be too emotional for you
You want a minimalist, "green" wedding with a small environmental footprint
You want a super-elegant, customized reception… affordably,  for less than ten people
You'd rather put a down payment on a house than use that money for a big wedding
You're in the early stages of planning a big wedding, but family pressures and stress are getting overwhelming
You're in the military and need to get married quickly (we understand your needs: click here!)
This is not your first marriage