India Hindu Wedding and Marriage Traditions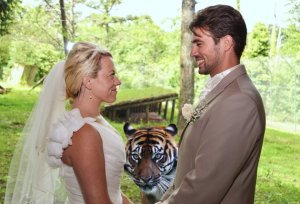 If you or your fiance are from India, your Colorado wedding may well be much more elaborate and beautiful than the typical American wedding! You'll want an Indian Wedding Planner who understands Hindu wedding customs and traditions, and can work with you to adapt these rich customs to America. For example, if you invite Lord Ganesh to your wedding in the form of an elephant, it can cost $40,000 to transport one from Hollywood to Denver and back (there are no local elephant rental services here)! We can help make that happen, but a lavishly decorated white horse for the groom  is much more practical in Colorado.
 

Chris Mohr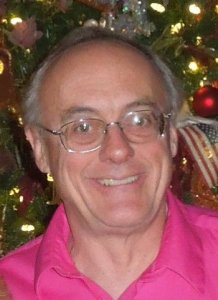 Rev. Chris Mohr is happy to perform a simpler, romantic, American-style ceremony which weaves  in quotes from both Christian and Hindu sources such as the words of  Sri  Ramana Maharshi or Sri  H.W.L. Poonjaji. Rev. Mohr also has extensive  experience being part of a larger, more traditional  Hindu wedding, where he offers  the more simple ceremony and the Hindu priest offers the more  elaborate rituals.
 Unlike typical American weddings, Indian couples and  both  families are often  deeply involved in collaborating and planning  the  traditional wedding of their dreams.  Hospitality is  often extremely important, and every guest is  made to feel like royalty! Jewelry is exquisite.  Some of the world's finest cloths are often imported  from India. American weddings usually consist of a  wedding and a reception. Indian wedding traditions  include at least four events, 7 meals, and three  dresses for the bride: prayers days before for new  beginnings, wisdom.
 Ladies' Mehndi: to beautify the bride
 Sangeet: music, rehearsal dinner, greet with sweets,  dances, little gifts, garba dance with sticks
 Seherabandi: groom welcomed into marriage; he  gets a crown and veil.
Baroda: marriage processional for groom on a white horse or elephant.
Aarti: bride's parents welcome groom, mother of the of bride helps him off the horse.
Milni: uncle gives Garlands, money and hugs for the family.
Ceremony: welcome arch for guests, mandap (4 poles), garland exchange
During the ceremony, all 4 parents raise up four poles of "altar" or Mandap. Rev Chris  Mohr has worked with Hindu priests and pundits when there is an interfaith or  interethnic couple, providing Christian or even civil ceremony elements. He can also add Hindu elements if there is no Hindu priest present.
Recommended Professionals for Hindu Weddings
Hummingbird Henna Design, Anita Bohrer, henna artist, 303-761-9742
Azucar Bakery, Marjorie Silva, Henna-designs on delicious cakes, 720-283-3294
Aaron Templer, The Gora Dhol Wallah (drums)
Mudra Dance Studio, Namita 720-252-4480
Tajal India Grocery, Jacob George, 10351 Grant St Thornton 80229 303-450-4164. Jewelry, groceries, etc.
Little India, catering and restaurant, 330 E. 6th Avenue Denver, CO 80203                      303-871-9777
 Erin from Divine Celebrations, Pittsburgh: Nationally known wedding planner  who specializes in Hindu weddings: Phone 412-436-0337